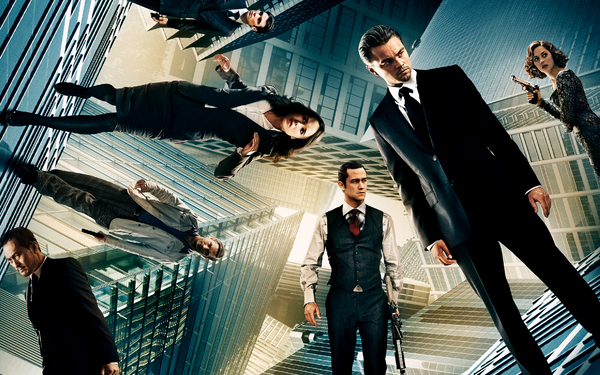 On September 29th, we have a special presentation from Gadadhara Pandit Dasa on the movie Inception.  This popular, action packed sci-fi movie takes us into the world of the mind, dreams, and the subconscious. We will explore the nature of dreams and try to understand where they come from. The presentation will include a short meditation exercise to visualize the mind.  We'll wrap up with a discussion about Pandit's new book, Urban Monk: Exploring Karma, Consciousness, and the Divine.  Pandit's last presentation on Hindu wisdom in the Matrix movie was awesome.  If you missed it, you'll definitely want to make this one.
A big thank you to New Work City for generously hosting the event.  If you haven't been there, it's one of the best co-working spaces in the city.  Please join us to blow your mind, meet awesome people, and share the love!
To register, please click here.
ABOUT PANDIT
Gadadhara Pandit Dasa (also known as Pandit) is a monk, lecturer and the first-ever Hindu chaplain for Columbia University and New York University. He speaks at the nation's leading universities, yoga studios, and retreat centers, inspiring audiences with India's spiritual wisdom. His unique approach combines teachings of the ancient classic, Bhagavad-Gita, with popular Hollywood movies such as "The Matrix."
Pandit spoke at a recent TEDx conference at Columbia Univeristy and was featured in the NPR piece "Long Days and Short Nights of a Hindu Monk." He appeared in the PBS Documentary on the Bhagavad Gita, as well as The New York Times. He is also a regular contributor for the Huffington Post.